MRM Participant Travels 156 hours to Attend Program!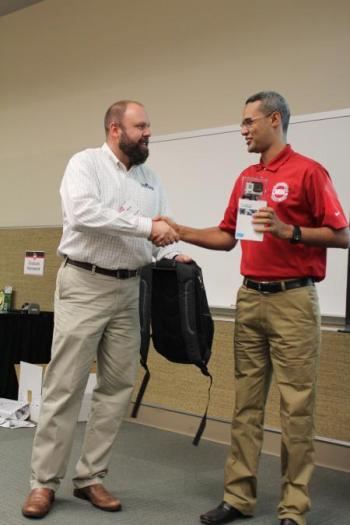 Baba Salihi, of West Africa, recently graduated from Marshall Institute and NC State's Maintenance and Reliability Management (MRM) Diploma Program. To receive the diploma, participants must attend three classes/modules, successfully pass assessments, and complete homework. Baba went beyond the call of duty by traveling 156 hours total from Akjoujt, north of Mauritania. "Why would anyone do this?" you must wonder. Baba explains that MRM is "one of the best maintenance training programs in the world!"
Excerpts from an interview with Baba on how MRM made his travels totally worthwhile:
Tell us what you do.
"I serve as a Maintenance Line Manager with First Quantum Minerals, a well-established metals and mining company that is one of the fastest growing copper companies in the world."
What drew you to attend MRM?
"Someone I knew had attended and recommended it to me. The title really attracted me as I was doing an internet search on how to further my maintenance and reliability skills. I was attending other classes around the world, but was looking for the highest quality program with the biggest bang for my buck. Regardless of the travel requirements, cost and effort it would take me, I knew I wanted to attend! Traveling 26 hours each way, to all three MRM classes, was not a problem."
What did you like about the program?
"It is a very unique program that has excellent management and organization. It covers all the key concepts of maintenance and reliability, while offering real life examples on how to apply them. The training material is also very useful; in fact, I am using it as a tool to improve reliability and availability of our equipment. Traveling back from each class, I was so excited and motivated to get back and apply all that I learned from my MRM instructors and classmates. MRM is helping us move towards achieving World Class Maintenance excellence."
What makes this program unique?
"First of all, I received a diploma from a reputable U.S. university. Other training that I have attended has merely been for a certificate. Secondly, the Marshall Institute instructors have skills and competencies that are by far the best I've had. The program is held in Raleigh, NC, which is a beautiful city. My group of fellow graduates and I got to experience downtown Raleigh at a Graduate Dinner hosted by Marshall Institute."
What knowledge and skill gaps do you have, and how has MRM helped to fill them?
"My gaps are in the areas of machine availability, store inventory, planning and scheduling, and improving the relationship between maintenance and production. MRM helped me gain the knowledge and skills necessary to close these gaps."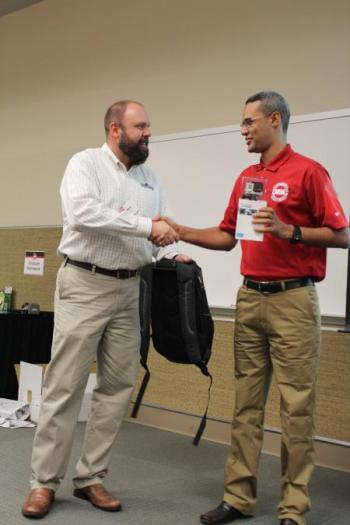 To date, what applications have you made back in your workplace?
"As a mining company, we are looking for better vision in our maintenance approach which requires us to align with the company perspectives, achieve our budget, and have our equipment available at the lowest cost. What I learned through MRM is making my job easier and helping me improve my company's performance. It has helped me, as a leader, to implement an improvement strategy, change policies and procedures, design new work process, and help reengineer the organization. I see things more clearly now. I have a platform of credibility to share my story with others in industry, gather their feedback, and apply constructive ideas back in my workplace."
MRM is gaining worldwide exposure and attendance. For the last five years, this program has brought key maintenance and reliability leaders together to work through and solve issues by understanding the core concepts of maintenance and reliability management. We are dedicated to growing and promoting our MRM participants professionally through such things as:
Proctoring the CMRP Exam at every class
Hosting a round table forum for graduates, who are back in the workplace and applying what they learned, to share successes and talk through issues with their colleagues
Providing networking opportunities, such as a Graduate Dinner
Offering the opportunity to earn CEUs and PDHs
Issuing press releases on both the NC State and Marshall Institute website
A majority of participants attend due to referrals. Some companies have integrated MRM attendance into their internal personnel development plans. It is one of only two programs in the country that offers a diploma in maintenance and reliability management. To find out more, go to go.ncsu.edu/mrm or call 919-515-2261.