CMMS Horror Stories: 5 Reasons a CMMS Implementation Can Fail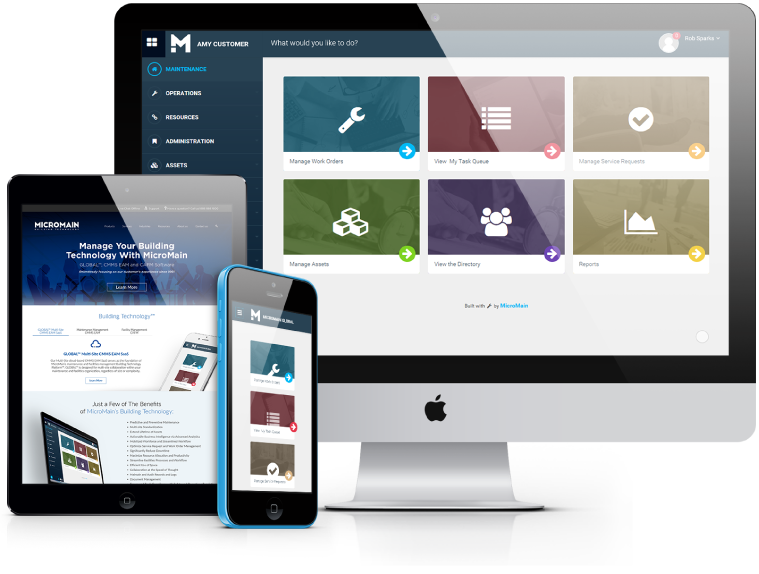 Guest Blog Contribution:

Marshall Institute is always looking to publish great industry relevant blog content and we are proud to have todays blog post come from MicroMain Corporation. MicroMain provides award-winning maintenance and facility management software and services to organizations worldwide. Learn more about MicroMain.

If you are interested in contributing valuable and relevent industry information to Marshall Institute's blog please contact us.
As much as some CMMS vendors don't like to admit it, not every CMMS implementation has been a resounding success.
The right software can foster a positive institutional change, radically altering the trajectory of a company.
But if you speak with enough maintenance managers, you're bound to hear at least one or two CMMS horror stories. These are cases where organizations didn't get everything they hoped for – where software had to be scrapped shortly after installation.
Fortunately, with the right research and preparation, you can avoid these potential pratfalls. Here are five of the most common reasons a CMMS implementation sometimes doesn't pan out – and how to avoid them.
1) Lack of Vendor Support
Oftentimes, the failure of a CMMS has less to do with your maintenance staff and more to do with the initial purchasing decision by upper management.
Not all CMMS packages were created equally. Sometimes a low advertised price comes with some pretty big asterisks: critical features end up costing extra, and your organization won't always have the budget to handle the hidden costs.
Moreover, some CMMS companies seem to have a sell-and-run mentality. These vendors are happy selling software, but don't have the resources to properly support customers post-implementation.
How to avoid: When making a CMMS purchasing decision, look for vendors with an established history of providing excellent service and support to their customers. Be wary of vendors who've been around for less than five years.
2) Lack of Training
Another popular oversight in the implementation stages of a CMMS is that minor little issue of making sure your staff (and management) knows how to use the software you paid for.
Some modern CMMS software packages, like MicroMain Maintenance, are designed to be easy to use. But any solution that offers a worthwhile feature-set will still require adequate training in order to take full advantage of it.
Some companies go into their CMMS implementation with the belief that they're going to accomplish all the preparation they need with four hours of online training.
It's probably not going to happen. What ends up happening is your maintenance staff will develop their own individual approaches for using the software, leading to a database that is messier and more confusing than it needs to be. Meanwhile, time-saving features you paid for will be sitting unused – and not just because your staff doesn't know how to use them, but because your staff doesn't even know they exist.
Avoid the Problem: Find a CMMS vendor with extensive training opportunities – and plan your budget accordingly. Good training will pay great dividends later on.
3) Lack of Clearly-Defined Objectives
Implementing a CMMS with no clear objective is like making a vague New Year's Resolution. Telling yourself you're going to eat better and exercise more is never as effective as having a fleshed-out exercising itinerary with specific dieting plans.
Similarly, it's best to develop a project plan with your CMMS. Ask yourself exactly what you're hoping to accomplish. Are you hoping to reduce paperwork? Optimize preventive maintenance? Reduce the time it takes to manage work orders? Increase the accuracy of your reports?
Your goals can only be achieve if they're properly laid-out and understood.
Avoid the Problem: Develop a project plan with clear objectives and timelines. The more complete your roadmap, the more likely be to you'll follow it.
4) Lack of Communication With Technicians
It's often said that communication is the key to success. Well, yeah. Sounds pretty obvious. But when it comes to maintenance management software, sometimes that's taken for granted.
Too many software implementation decisions happen without key staff members in the loop. Opening the floor for communication will prevent problems down the road and give you a better sense of what you're hoping to accomplish.
Who should be in the loop? Your technicians using the software, your finance department, your IT staff—anyone whose job is going to be affected. Even if your CMMS doesn't upset your fundamental maintenance habits, it will produce systemic changes. That's a good thing! That's what you're paying for. But it's important to include your team in the decision-making process.
**Avoid the Problem: **Schedule team-wide meetings to open the floor for discussion. Take input from everyone who is going to use the software to make the best purchasing discussions and help develop your project plan.
5) Keep Maintenance Management Best Practices In Place
The right CMMS can do a lot for your company. It can assign and track labor. It can help control part inventories. It can improve fleet management. It can optimize preventive maintenance scheduling.
But what it can't do is perform the actual maintenance for your team. The maintenance best practices you've developed are paramount for your company, and although a CMMS will make maintenance management easier, it won't offset inadequate maintenance habits. Some companies have had problems with technicians falsifying data, which no CMMS can guard against. The key to maintenance success lies in your hands.
Avoid the Problem: Continue following the maintenance best practices you've developed. Use your CMMS as a tool to accomplish your maintenance best practices—not replace them.