Training Snapshot: Maximizing Asset Reliability through Preventive Maintenance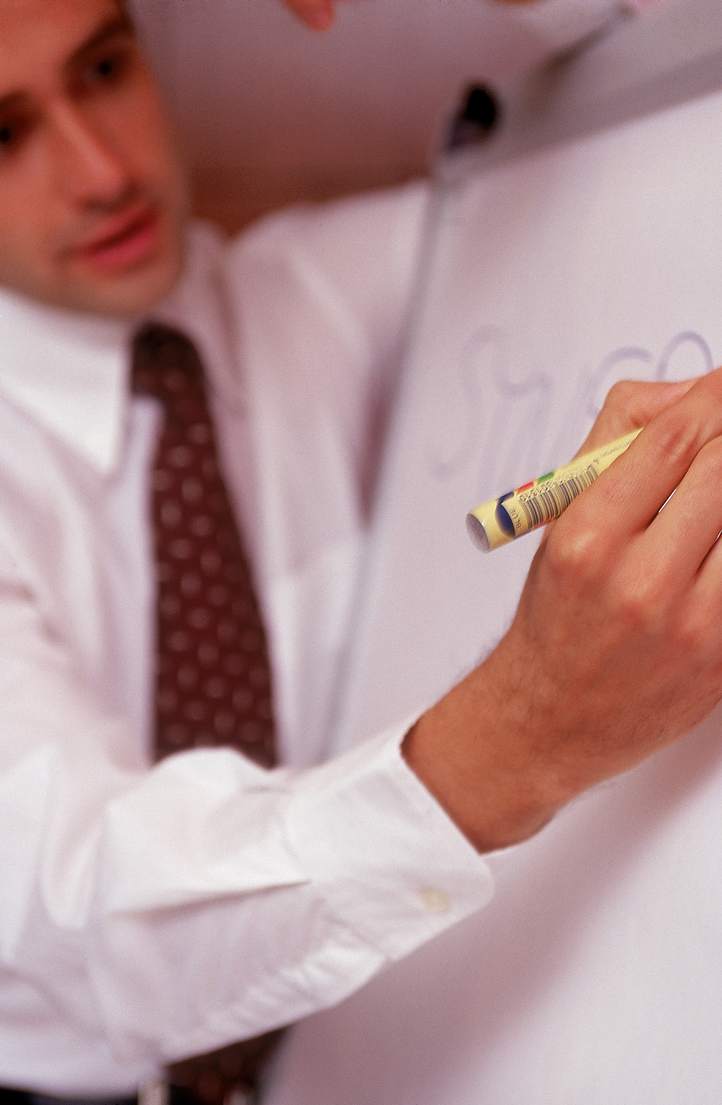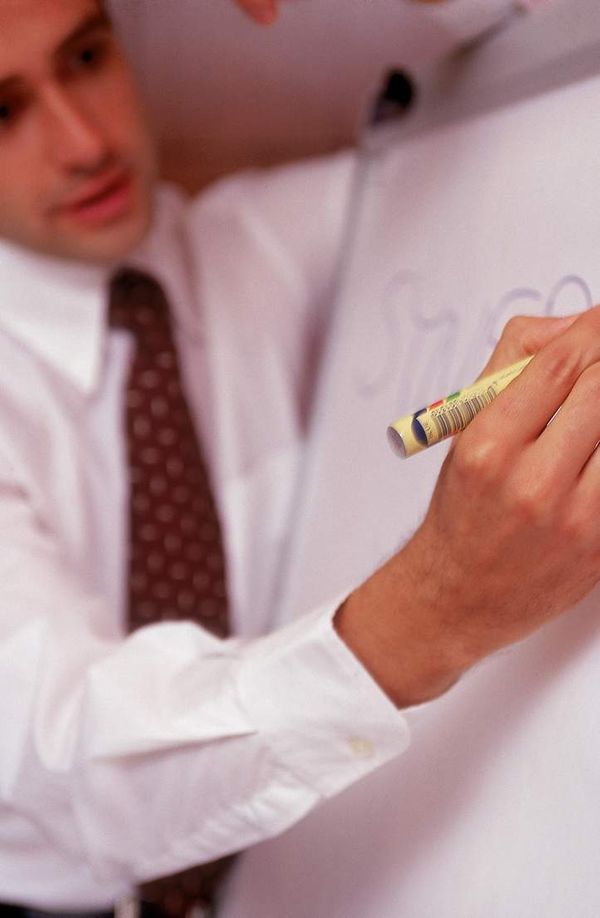 If you have ever wanted to peek under the hood of Marshall Institute's training content, now is your chance. I will be revealing content from our maintenance and reliability public seminars in this Training Snapshot series. This is the second post in the series. The first post provided a snapshot of our Materials Management for Maintenance seminar.
In this post, we are looking into our Maximizing Asset Reliability through Preventive Maintenance seminar. The content below is taken from the first of seven sections. In this section, we are covering the definitions of preventive maintenance, corrective maintenance, and the typical problems with PMs Today. We wrap up this snapshot with seven questions for YOU to think about. Your answers will be illuminating and the process of collecting this data will be powerful. Enjoy this snapshot.
Preventive Maintenance (PM)
Preventive Maintenance can be defined as any activity that...
Reduces equipment failures
Reduces the magnitude of equipment repairs or repair costs
Reduces product loss or production downtime due to equipment failure or repair
Reduces deterioration in the productive capacity of equipment
Preventive Maintenance is the application of scheduled work to reduce the frequency and consequence of failure.
We often confuse Preventive Maintenance, Predictive Maintenance, condition-based maintenance, and time-based maintenance. The term "Preventive Maintenance" can imply either conditioned or interval based maintenance. "Predictive Maintenance" is a general term used to describe the higher technology tools such as oil analysis, vibration analysis, etc.
Corrective Maintenance (CM)
Corrective Maintenance is...
Actions performed as a result of a failure to restore an item to a specified condition
Maintenance performed to improve equipment and its components so that preventive maintenance can be carried out reliably; e.g. equipment with design weaknesses must be redesigned
"Glossary of Reliability and Maintenance Terms";
Ted McKenna & Ray Oliverson, 1997, Gulf Publishing
CM from PM
PM inspections result in planned corrective maintenance work

should not be performed at the time of the inspection

both inspections and fixed interval work can be planned and scheduled

CM work results from PM, Basic Equipment Care, and Root Cause Analysis

generally represents an additional 40-45% of the workload

more efficient through the use of a planner and job plans
Typical Problems with PMs Today
Inadequate task descriptions

Too short
Poorly worded
Incomplete
Many PM Tasks are done too often
Many PM Tasks are done too late
Duplicate tasks are assigned to multiple people
Often tasks are "cut and pasted" from similar equipment; PMs are not applicable to that piece of equipment
Many PMs are simply not value-added; serve no purpose whatever
Many tasks are too intrusive; may cause more problems than they solve
Alternative diagnostic tools and technologies not considered, or not being used
Low PM completion/schedule compliance; low priority
No accountability for quality PM execution; no follow-up; no audit, or analysis
No Improvement!
In most cases, it is not unusual to find the potential exists for...
moving approximately 20%–40% of PMs to condition-based criteria
eliminating many PMs that are doing nothing useful
**improving effectiveness and extending frequencies of those that survive
adding PM/PdM routines that are missing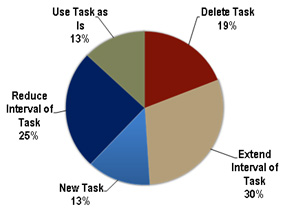 Discussion Exercise—What's Wrong with Your PM Program?
What percentage of your work orders are breakdown work? ______

What is your cost of maintenance? ______________________

What is your average overtime percentage? __________________

What is your PM schedule compliance percentage? ____________

How often do you turn your storeroom inventory? ______________

Do you have a dedicated PM crew? ___ Yes ___ No

Does production release the equipment to maintenance to perform the PMs? ___ Yes ___ No